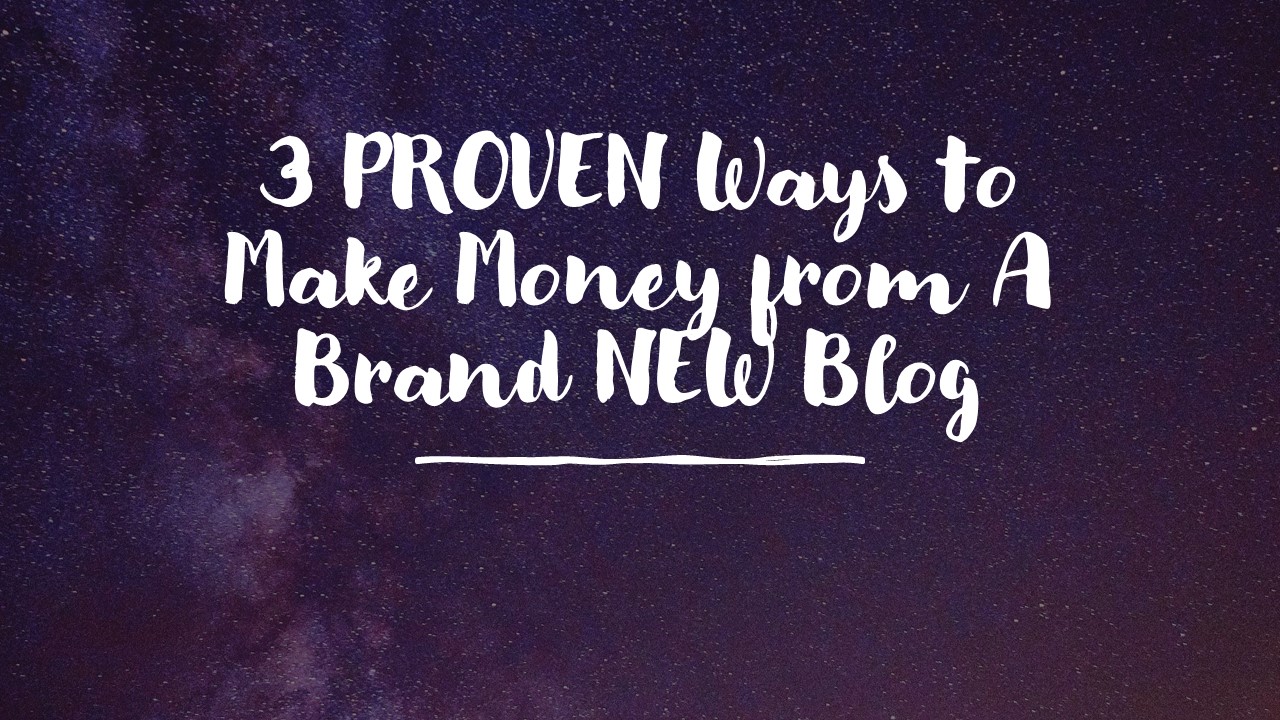 3 PROVEN Ways to Make Money from A Brand NEW Blog
Starting a blog is easy, right? Majority of the NEW bloggers don't make any money. We given tips, Ways to Make Money from their NEW blogs for beginners to make money online blogging.
But making money from new blogs is extremely hard.
In fact, a survey done by ProBlogger discovered that "only 4% of readers are earning over $10,000) and 63% make less than $3.50 per day".
Have a look;
As you can see above,
10% don't make any money
28% of them are making less than $10 a month and
a total of 63% make less than $3.50 per day
That means, the majority of the NEW bloggers don't make any money.
That's why I said, it's extremely difficult for beginners to make more money from their NEW blogs.
So in this email, I'll teach you some of the PROVEN ways to earn money from a new blog. Are you ready? Let's jump into the details.
3 SOLID Ways to Make Money from New Blogs
1. Offering your own services
Getting clients online for your services is super easy if you have a blog. That's why I always recommend new bloggers to offer services if they are looking for quick ways to make money from their blogs.
What kind of services can you offer?
You can offer a wide range of services based on your skills such as;
Website design
Email marketing
Social media management
Content writing
SEO related things such as link building, keyword research, site audits etc
The key to attracting high paying clients for your services is to write highly relevant content. For example, if you want to offer SEO related services, you can create useful blog posts around SEO including keyword research, competitor analysis and so on.
2. Affiliate marketing
If I had to start a blog from scratch, I would put 100% of my efforts into affiliate marketing. It is the best way to earn money even while you sleep.
In fact, I earn $10,000 a month and most of that income comes from affiliate marketing. It takes time to get to that level of earnings but it's doable if you stick to blogging for long enough.
So if you're someone who's looking for long-term income sources that help you generate passive income, you should focus on affiliate marketing from day 1.
3. Build your brand and find ways to monetize that brand
Most new bloggers don't realize the importance of personal brands but trust me "branding is everything" when it comes to online (even offline for that sake).
You might be NOT able to immediately start making money from a new blog by building your personal brand. But, the sky's the limit for earnings if more people know your name.
Start creating extraordinary content. Use Quora. Use your blogs. Create a YouTube channel. Write a book. Make sure you're doing everything that's needed to build and grow your brand.
Then, you can use so many ways such as consulting, selling online courses or your own products to make money through your brand.
So there you go. Making money from new blogs is not rocket science if you have a plan. Just develop the right mindset, pick a monetization strategy and money will follow you.